Welcome to US Scuba Center
MICHIGAN'S PREMIER SCUBA DIVING INSTRUCTION & RETAIL CENTER
CELEBRATING 36 YEARS - EST. 1984
SERVICE BULLETIN FOR ATOMIC REGULATORS
If you purchased an Atomic regulator from US Scuba between 2017 and Nov. 2019, call us for an important HOSE SERVICE BULLETIN
If your hose number is included, you should NOT use the regulator until it has been serviced.
You can check the affected hoses by visiting Huishoutdoors.com
Four Air Seats left for April 4 - 11, 2020 Bonaire Trip - register now
SALE!
Annual January Inventory Reduction, great prices through now to January 30
on New and RENTAL Equipment and Super Prices on Steel 105 and Al Tanks!
OPEN: Monday, Thursday, Friday 10:00am - 7pm
and Saturday 10:00 am - 5:00 pm
US SCUBA AND US TRAVEL ARE CLOSED FEB. 1 - 8, 2020 ~ going diving
2020 SAMPLE OF UPCOMING TRIPS:
APRIL 4 - 11, 2020 DIVI FLAMINGO BEACH RESORT - BONAIRE
AUGUST 2020, INDONESIA
SEPTEMBER - OCT, 2020 ~ PATAGONIA
NOVEMBER 7 - 14, 2020 ~ BONAIRE, now available for registrtion
ADDITIONAL TRIPS TO BE LISTED SOON
SEPTEMBER 22 - OCTOBER 4, 2020 (APPROXIMATE DATES
AMAZING CHILE ~ PATAGONIA AND ATACAMA DESERT WITH EASTER ISLAND OPTION
RECOGNIZED AGAIN AS THE OUTSTANDING SCUBA CENTER IN MICHIGAN
IN-STORE POOL
STATE LICENCED
Scuba & Snorkel Equipment Sales
Scuba & Snorkel Classes for Kids and Adults
Outstanding SERVICE Department
Scuba Diving Adventures for Groups and Individuals!
Above Water Adventure Group Trips
LICENSED TRAVEL AGENCY
WE SPECIALIZE IN:
Scuba Diving Equipment and Classes Snorkeling Classes & Equipment
Scuba Diving Travel around the World!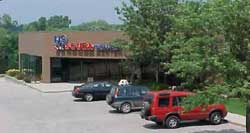 WHY US SCUBA CENTER?
US Scuba Center takes scuba diving seriously. It is our passion and life. For over thirty-four years we have specialized in scuba diving adventures in:
Scuba and Snorkeling Classes
The Caribbean and Pacific
Great Lakes Shipwreck Diving
CHECK US SCUBA OUT on you tube celebrating our 28th Anniversary 7 years ago. The Adventures Continue in 2019:
IN-STORE POOL - US Scuba Center is the only diving center in the area with a pool designed for scuba instruction
SCUBA DIVING and SNORKELING CLASSES FOR ADULTS AND KIDS!
8,000 SQUARE FEET OF RETAIL ~ QUALITY EQUIPMENT to meet all budgets with quality equipment
An Adventure Travel Agency - IATAN certified
Note that we offer Scuba Skills Update Classes: Call US Scuba Center for current pricing as details have changed and the current Refresher Page on the web site is not correct.
US Scuba Center opened in the Oakland/Macomb Area in 1984. The first training center licensed by the Michigan Department of Higher Education 1986. US Scuba Center's staff has a passion for scuba, marine life and preservation of our precious oceans and marine life. Our passion includes Michigan's amazing fresh water lakes unrivalled around the world and warm water destinations.
US Scuba Center sets the standard for instruction.
Our Mission: train a comfortable, confident and safe divers and snorkelers.
US Scuba Center will show you the wonders of the underwater world.
Michigan's "Premier Scuba and Snorkeling Center" offers a modern training facility.
Did we mention, complete with Oakland and Macomb County only in-store scuba pool.
US Scuba's Instruction and Instructors are among the best and offer a wide variety of scuba classes.
In addition to Beginning Scuba and Snorkeling Classes, US Scuba offers Advanced Open Water Classes, over 21 Specialty Classes including Underwater Photography, Underwater Basket Weaving™, Rescue and?Instructor Classes. US Scuba Center also has a great Kid's Snorkeling and Kid's Scuba Program.


That equates to 35 years of fun and adventure under the same ownership!
If you are looking to purchase Scuba Equipment, US Scuba has a great selection of quality manufacturers of the finest scuba equipment and snorkeling equipment at great prices. US Scuba Center also has a nationally recognized service center.
Planning an Adventure Trip? US Travel Center, inside of US Scuba Center can arrange your own spectacular trip with our "Adventure Travel Agency". Bonaire, Grand Cayman, Bahamas (Stuart Cove Shark Diving), Australia, Pacific, Michigan and the Great Lakes Scuba Diving and Snorkeling is our specialty. Click on one of the areas you would like to know more about and let us show you the way to the wonderful world of Scuba Diving.

Telephone: (248) 650-9500 FAX: (248) 650-9565 LIKE US ON FACE BOOK!
515 S. Rochester Road Rochester, MI. 48307
General Information: usscuba@sbcglobal.net or us travel@sbcglobal.net

Store Hours: Monday, Thursday, Friday - 10:00am - 7:00pm
Saturday - 10:00am - 5:00pm
Closed on Tuesdays, Wednesdays & Sundays
SEE CHRISTMAS WEEK HOURS ABOVE